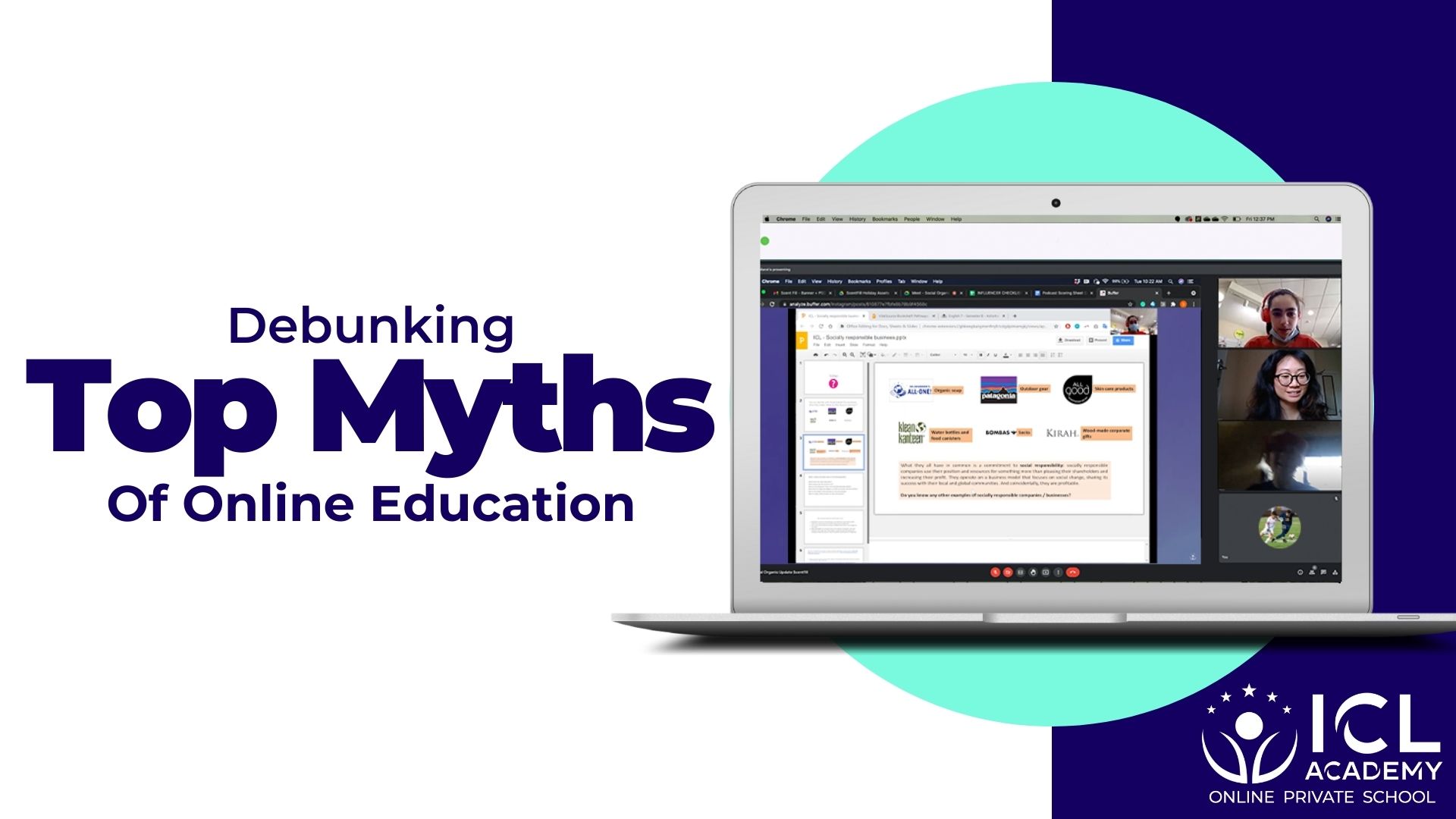 Recent world events, including the pandemic, have pushed many educational institutions into online education before their time. The result has been unfortunate, and many consumers have concluded that online education is an inferior product. We prove them wrong. We have witnessed hopelessly inferior online education to a traditional classroom when rushed into haphazardly, undercapitalized, or if used as a temporary solution, or (ii) powerfully engaging when planned, invested in, refined, and done right . Online can offer an exceptional learning experience that engages students more fully than a traditional classroom ever could. We've done it.
This post explores a few myths about the online experience. It outlines a few of the elements that make a superior experience for our students. All online programs have been painted with the same brush, which needs to be debunked. Poorly executed programs from reluctant institutions are not the models There are imperative features that benefit our students and make the ICL Academy's online learning experience engaging and powerful.
This list isn't complete. It is anecdotal and borne of listening to and observing our students. However, each is a crucial point of differentiation that directly speaks to the robust education that we provide.
Let's debunk:
No Real Teachers: Without a specific focus on the quality of instruction and the necessity of a teacher's full engagement … the online classroom can seem sterile and impersonal. Lazy or reluctant online educators often teach in an asynchronous class, meaning that the materials are simply posted online and students work through the curriculum on their own. We don't.

Our teachers have real time interaction and know their students' names

. They are interested in and own their student's progress. Our teachers see their students in the classroom at appointed times and as needed. We find it insightful when our teachers express a powerful connection to online teaching because it allows them to reach students directly and efficiently. "I feel like my teachers are on my team" is a refrain we hear all the time and we feel the exact same way.
No College Counseling: Poorly executed online education programs are often just grateful when they get the curriculum delivered. But we know that students need much more. If education is a pathway, then schools and school leadership are trail guides. ICL Academy takes its responsibility seriously

to mentor and counsel students to next steps, and great outcomes

. We have college counselors on staff. They meet individually with students and families. They conduct webinars. They develop relationships of trust with high quality colleges and universities. Our students have a trusted and interested college resource.
No Community: Oh, this is big. That asynchronous and sterile environment we talked above can never create a community. We think that a

community of like-minded students, families, teachers, and administrators is crucial to the success and experience

of our students. Community is at our core. Our community shares specific passions important to their education. The ICL community is global. Our students are aspiring, inspiring, and on a mission to have a positive impact on the world. We give them a platform from which they can do so. We admire their drive. Spirit Week, extracurricular activities (tennis anyone?), color wars, Hogwarts- style house competitions, and popup in person events are just a few examples.
No Student Life:

Our community facilitates exceptional student experiences.

We offer interesting clubs, opportunities for leadership, virtual and in-person meet ups and interaction with Academy leadership and teachers. We were recently talking to the President of a well-known liberal arts college and asked about the pathway to his current position. The president spoke of joining a foreign culture and language club in high school, being inspired by a club leader and teacher, and developing an intense desire to learn more. The first step on such an interesting pathway is more often found in the school experience rather than the curriculum.
No Support for Learning Differences: If we are making the case that all online education experiences cannot be painted with the same brush … then that must be true of our students. The online nature of our program does not distract us from meeting students where they are. It facilitates it. We meet our students in real time, one-on-one, in a private and safe environment. No ICL student feels threatened of being made fun of, bullied, or left behind. We see bringing students along at their own pace and method as crucial to our mission.
No Co-admissions Opportunities: We treat scheduling at ICL like a college. Motivated students can move at an accelerated pace. We have established partnerships that allow our students to take college level courses for credit. ICL students have the potential to graduate from the Academy with

significant college credit; years of it

. We offer a head start on the educational pathway.
No Classroom: Certain subjects defy learning in isolation. Math, for example …. most of us cannot just read a textbook and learn math. We must discuss it, be shown what we are missing, and be personally instructed. But don't assume we can't teach it simply because our classrooms are online. ICL is not a passive learning environment. It is dynamic, interactive, and engaging. We know when to teach face-to-face and when to send a student off to refine it on their own.
No two students are the same. And that means that no two student's experience can be the same. We know that; we have built ICL on that foundation. We invite you to learn more by contacting our admissions department at admissions@iclacademy.org